Use this FREE sub-personality style assessment to increase your professional and personal success
If you are looking for a quick tool to help you better understand yourself, your strengths, gifts, weaknesses, behaviours, etc. and -others' – immediately' you are in the right place.
In no more than 5 minutes, you'll have a better understanding of why you communicate and behave the way you do and insights into how you can be more effective and create better results in investing, business, sales and all areas of your life and relationships.
Instantly receive a comprehensive view of your style and how you can: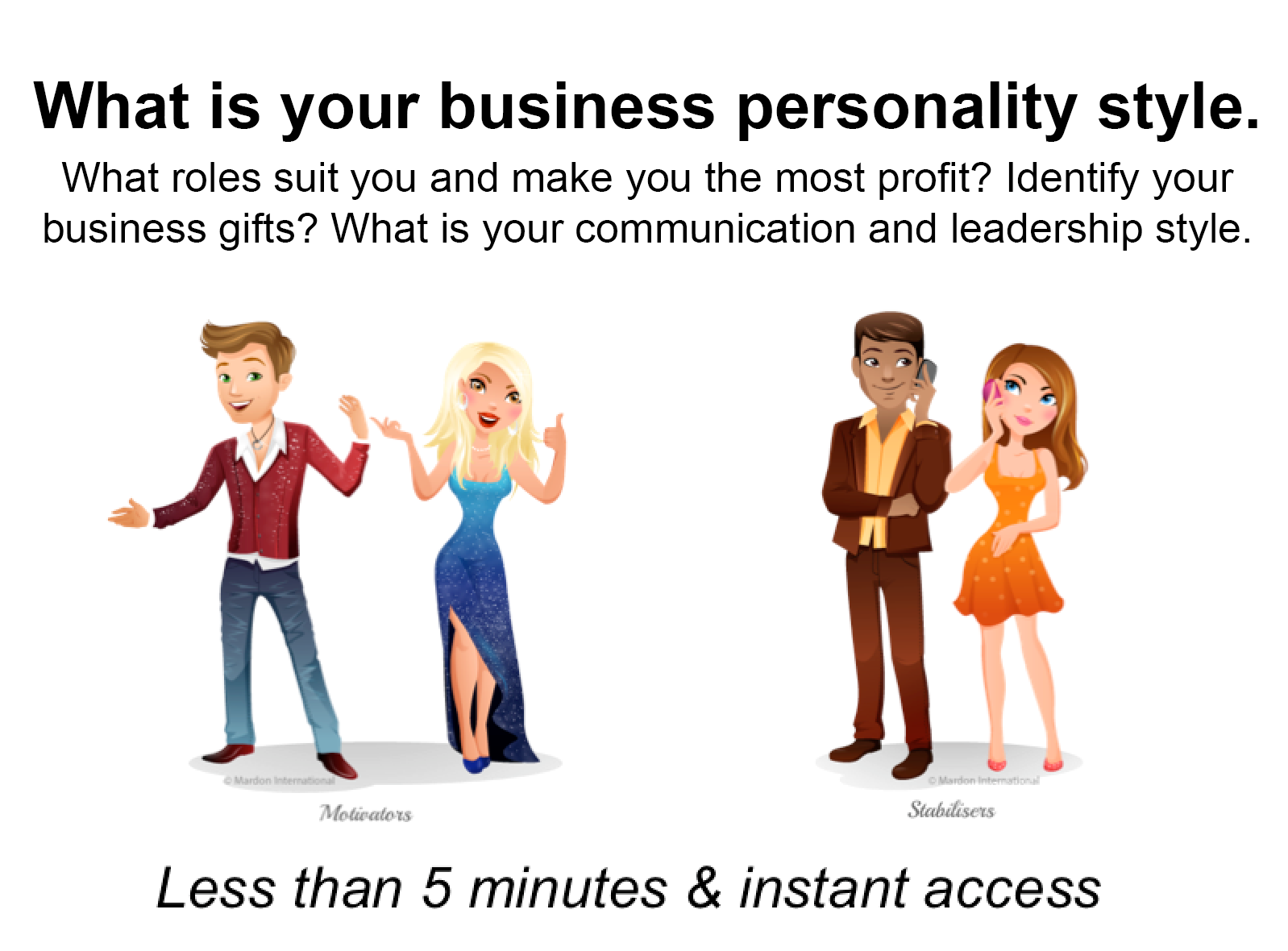 Get better personal, work and business results
Increase your wealth
Improve mindset for investing
Immediately improve interpersonal communications
Build trust
Sell better
Understand best career paths / best role in business
Build better relationships
Click on the register button below to get your password and user name.

Once you have your password and username click start and you'll be on your way to learning more about your sub-personality style. It's that fast and that easy.
P.P.S Over the coming weeks we will Share even more information about your style. It's powerful stuff!