Discover your business personality style with this quick assessment.
If you are looking for a quick tool to help you better understand yourself, your business strengths, gifts, weaknesses, behavioural tendencies, blind spots etc, immediately', you are in the right place.
In no more than 5 minutes, you'll have a better understanding of why you run your business the way you do and gain insights into how you can be more effective and create better results in business development, profit, leadership, sales and all areas of business (it will help with investing to).
Instantly receive a comprehensive view of your style and how you can: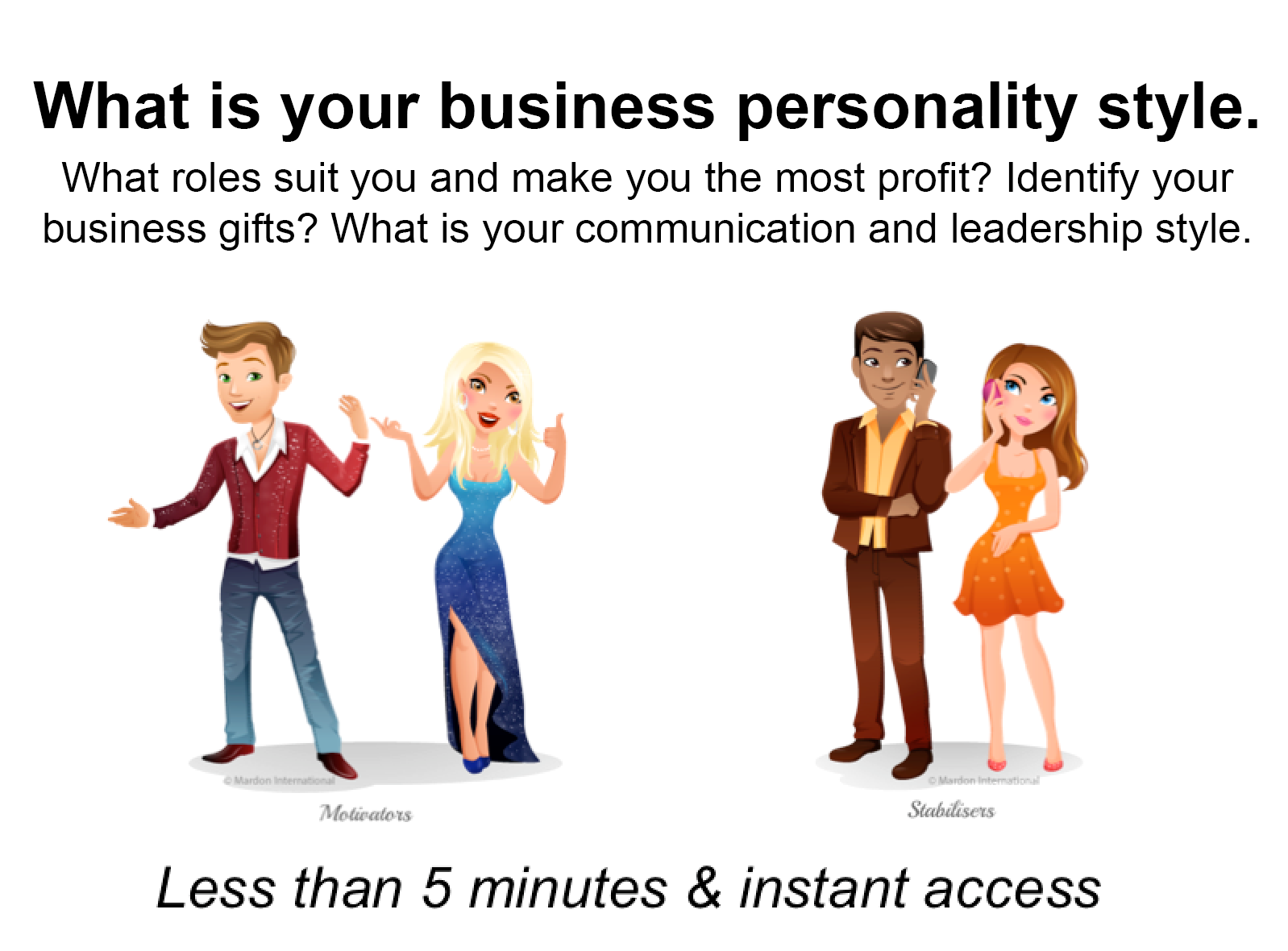 Get better business results
Increase your profit
What roles give you energy, inspire you and what roles demotivate you
know your most profitable roles (align with your gifts and puts you in your purpose)
Become a better, more impactful leader
Identify your weaknesses as a business owner
Understand the different styles of staff and their natural strengths and weaknesses.
Improve staff communication
Sell better
Build better relationships
Click on the register button below to get your password and username.

Once you have your password and username click start and you'll be on your way to learning more about your business
personality style. It's that fast and that easy.
P.P.S Over the coming weeks we will share even more information about your style. It's powerful stuff!